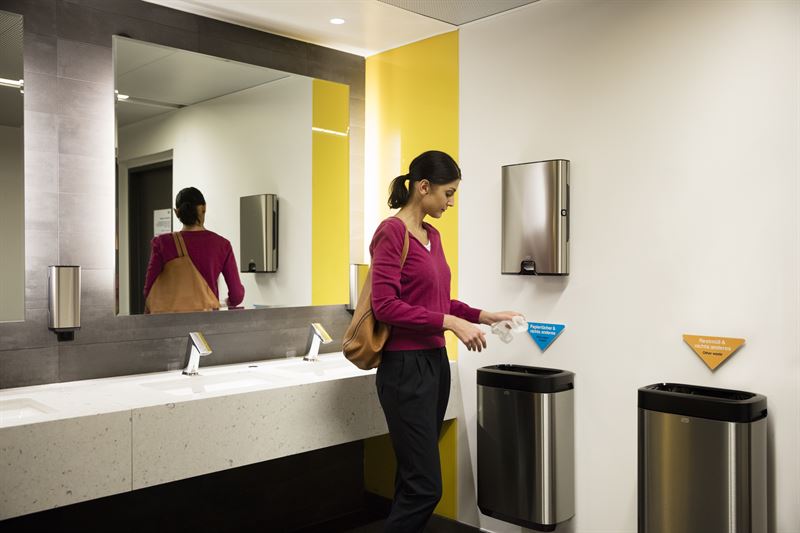 Posted an hour ago
Proposed by Essity
July 20, 2021 / CSRwire / – Hygiene and health company Essity today presents new and updated sustainability goals, including a commitment to develop targets to achieve zero net greenhouse gas emissions by 2050 at the latest. This includes increasing the level of ambition of Essity's current science goals. Other updated goals include sustainable innovations, occupational safety and responsible sourcing.
Net zero ambition means that Essity will join the United Nations Global Compact's "1.5 ° C Commercial Ambition" to develop targets to achieve net zero emissions by 2050 for the entire chain. value, in accordance with the criteria of the Science Based Targets (SBTi) initiative. This includes an improved target under the "well below 2 ° C" scenario and means the company commits to reducing its Scope 1 and Scope 2 emissions by 35% by 2030 from 2016.
Essity will achieve the net zero goal and reduce its environmental impact by placing greater emphasis on energy efficiency, the elimination of fossil fuels and the increased use of renewable energies.
In addition, Essity has increased the ambition for sustainable innovations. The new goal is that at least 50% of all innovations produce social and / or environmental improvement. Sustainable innovations are measured as a share of the turnover of innovations launched over the past three years.
For workplace safety, Essity updated the goal of reducing the recordable injury rate by 75% by 2025 compared to 2019. Essity also updated the responsible sourcing goal to 95% of Total purchase cost of Essity must come from suppliers that meet the Essity Global Supplier Standard by 2025.
"We are committed to ambitious goals that will require us to continue to constantly improve the way we innovate and contribute to a circular society. As a global leader in hygiene and health, Essity has an important role to play and with our customers, consumers and other partners for increased well-being for people and the planet ", said Magnus Groth, President and CEO of Essity.
Essity
Essity
Essity is a leading global hygiene and health company that develops, produces and sells personal care products and solutions (baby care, feminine care, incontinence products and medical solutions) , consumer fabrics and professional hygiene.
Our vision is; Dedicated to improving well-being through cutting-edge hygiene and health solutions. The name Essity comes from the words essential and necessities. Sales are made in approximately 150 countries under many strong brands, including leading global brands TENA and Tork, and other brands, such as Leukoplast, Libero, Libresse, Lotus, Nosotras, Saba, Tempo, Vinda and Zewa. Essity has approximately 48,000 employees and net sales in 2017 amounted to approximately USD 12.8 billion (SEK 109 billion, EUR 11.3 billion). Business operations are based on a sustainable business model focused on creating value for people and nature.
The company is headquartered in Stockholm, Sweden, and is listed on Nasdaq Stockholm. Essity was part of the SCA Group.
About Tork
Tork is a trademark of Essity. Essity is a leading global hygiene and health company that develops personal care, professional hygiene and toilet tissue products and solutions. Essity offers Tork paper towels, toilet paper, skin care products, facial tissues, wipers, wet wipes, napkins and other hygiene products for toilets, wash stations , health care areas, food and beverage handling, food preparation, manufacturing and maintenance. For more information visit http://www.torkusa.com/
More than Essity