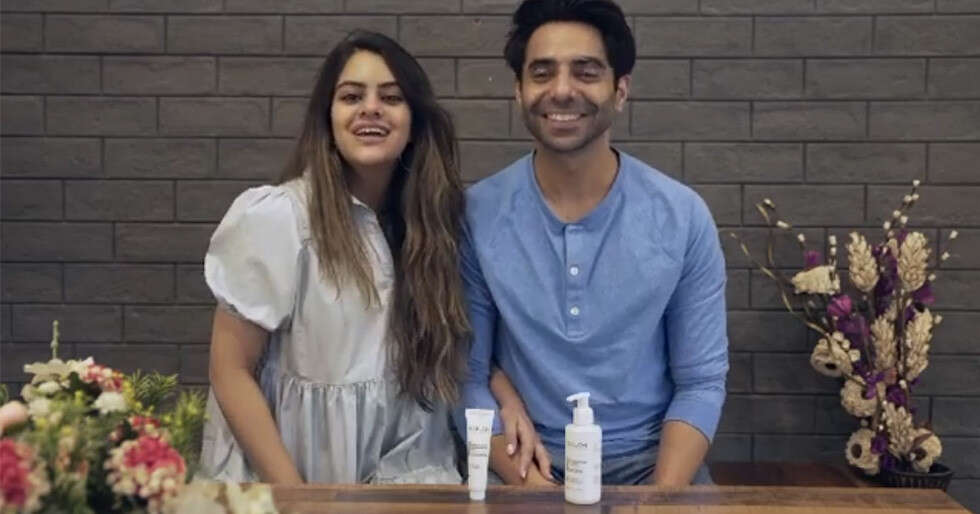 What is happiness if it doesn't or doesn't meet your needs? When times are tough and stressful, a little personal grooming can do wonders for your well-being. Happiness and contentment can come from something as simple as taking care of your skin and Kailon is one of those beauty brands that can help you with that. After all, your skin is your body's largest organ, and understanding and meeting its needs will also help you be happy overall.
Take a look at this cute celebrity couple Aparshakti Khurana and his wife Akriti Khurana as they both eagerly await their baby. While it is fair to note that the stresses of life and work can get on you, paying attention to your skin's needs is essential. After all, fair skin is also a sign of good health. Pregnancy is accompanied by many skin and hair problems; Hair loss or thinning is one thing, but your skin can also become too sensitive. Fortunately for this couple, Akriti found #thehappinessformula she was looking to take care of her ever-changing skin needs with Kailon.
Made in India and built with the power of clean science, Kailon is a beauty brand that takes care of your beauty needs and offers only the safest and most effective formulas to keep you and the planet happy. . Backed by a team of seasoned hair and skin care professionals who put their scientific knowledge and expertise into every product, Kailon offers a line of products to meet all of your beauty needs no matter the season. Scientifically advanced products offer therapeutic formulas that can heal, uplift and transform your skin while relaxing your senses. It is unlike anything you have experienced before. Personalization is another offering presented by Kailon, which allows the brand to carefully craft a product formulation just for you and your unique skin needs; just answer a few questions and let Kailon's medics take care of it.
So, have you ever found #thehappinessformula for your needs?
Subscribe to our YouTube channel