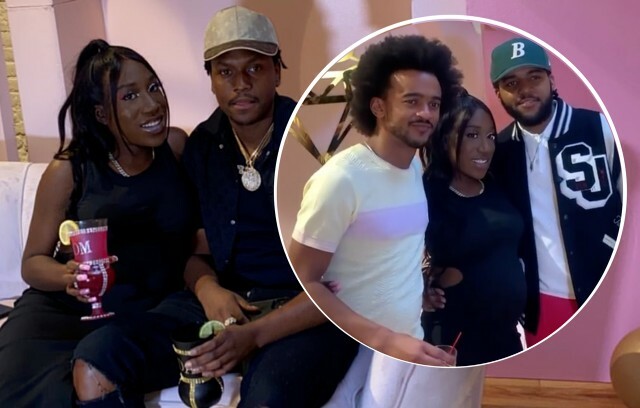 Notorious BIG's daughter T'yanna Wallace celebrated the impending birth of her baby girl yesterday with a baby shower. The mom-to-be was surrounded by friends and family, including brothers CJ Wallace and Joshua Russaw, and her boyfriend as she celebrated the upcoming birth of her first child, whose name will be Thailah.
T'yanna was only three years old when BIG, also known as Biggie Smalls, was killed in a drive-by shootout. Today, the 28-year-old carries on her father's legacy through her many businesses, including her clothing brand Notoriouss and other businesses.
"I've always been in fashion, since high school …" she told iHeart Radio. "I went to Penn State. My major was business and then around my sophomore year I was like I really wanted to start a clothing line and I really wanted to do something dedicated and a little bit inspired by my dad. That's how the name Notoriouss was born and that's how I started to design my clothing line right at university. I wanted to do something where I could continue his legacy and I don't make music so that wasn't going to be it. So I wanted to do something that would keep his name alive and include me in it as well. "
T'yanna recently unveiled the launch of her very first beauty product, Big Poppa Mascara, in collaboration with Wet-N-Wild Beauty.
"I'm so excited for this collaboration, it's great to be partnering with Wet-N-Wild! I've been a frequent customer of the brand, so when the opportunity presented itself, I jumped at the chance. Besides, isn't it cool to work with brands that you have already supported for so many years? She shared with Black Enterprise.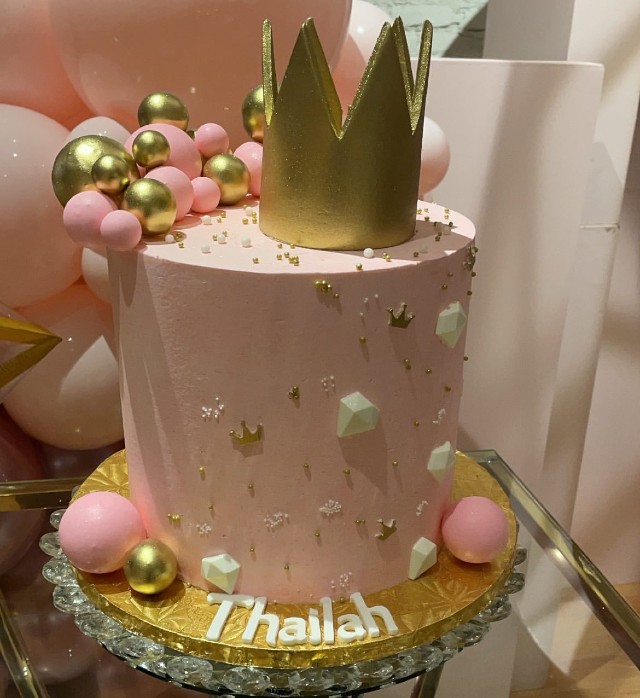 The mom-to-be made sure that her baby shower guests received the "Big Poppa Mascara" in their gift bags. How kind and enterprising!

Publication displays:
397